Skip the Paper
with ePink™ slips
Tired of keeping track of paper insurance documents? Store them digitally on your smartphone, tablet, or computer so you have instant access anytime and anywhere.
MORE INFO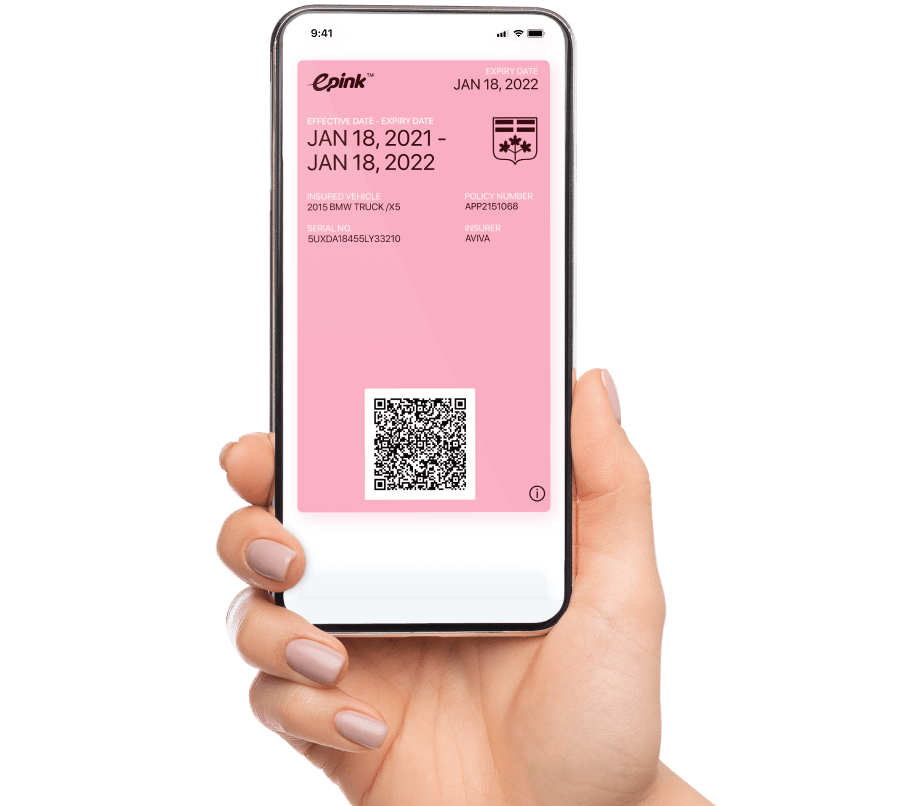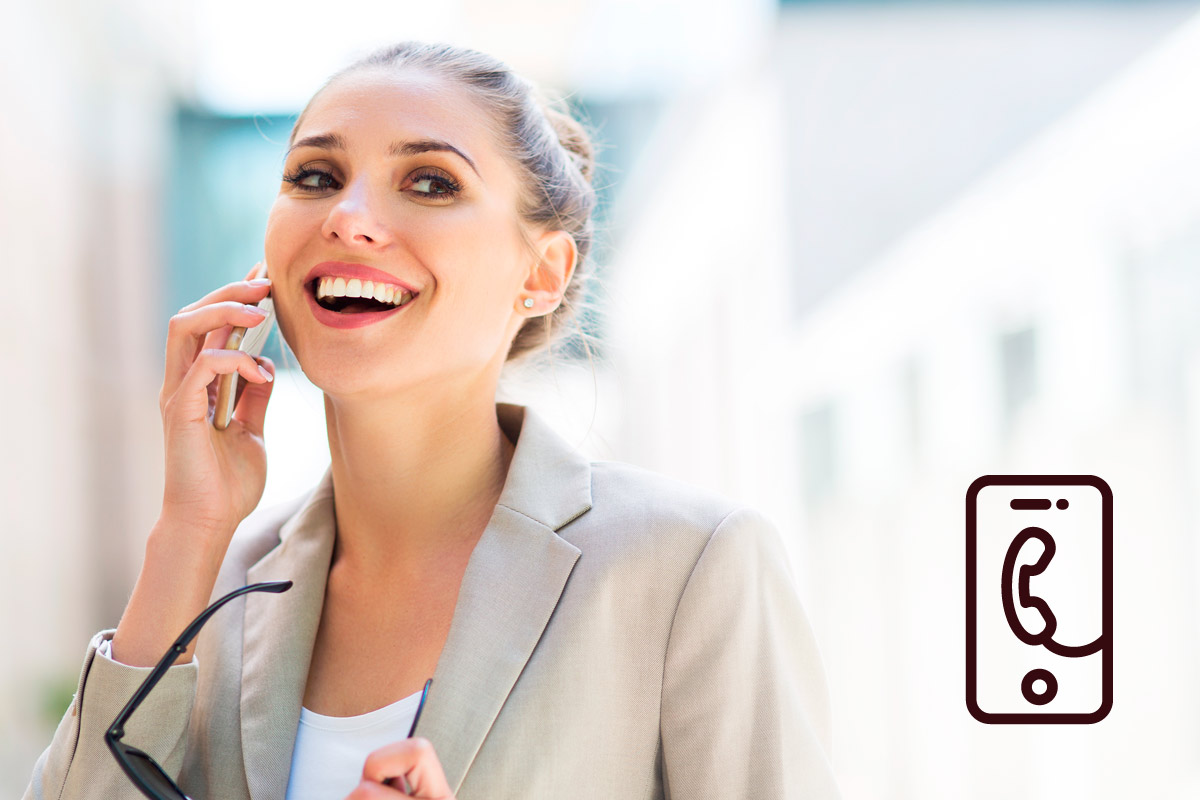 Contact Your Insurance Broker
Request to have your home, auto, and business insurance policy documents sent to you via email.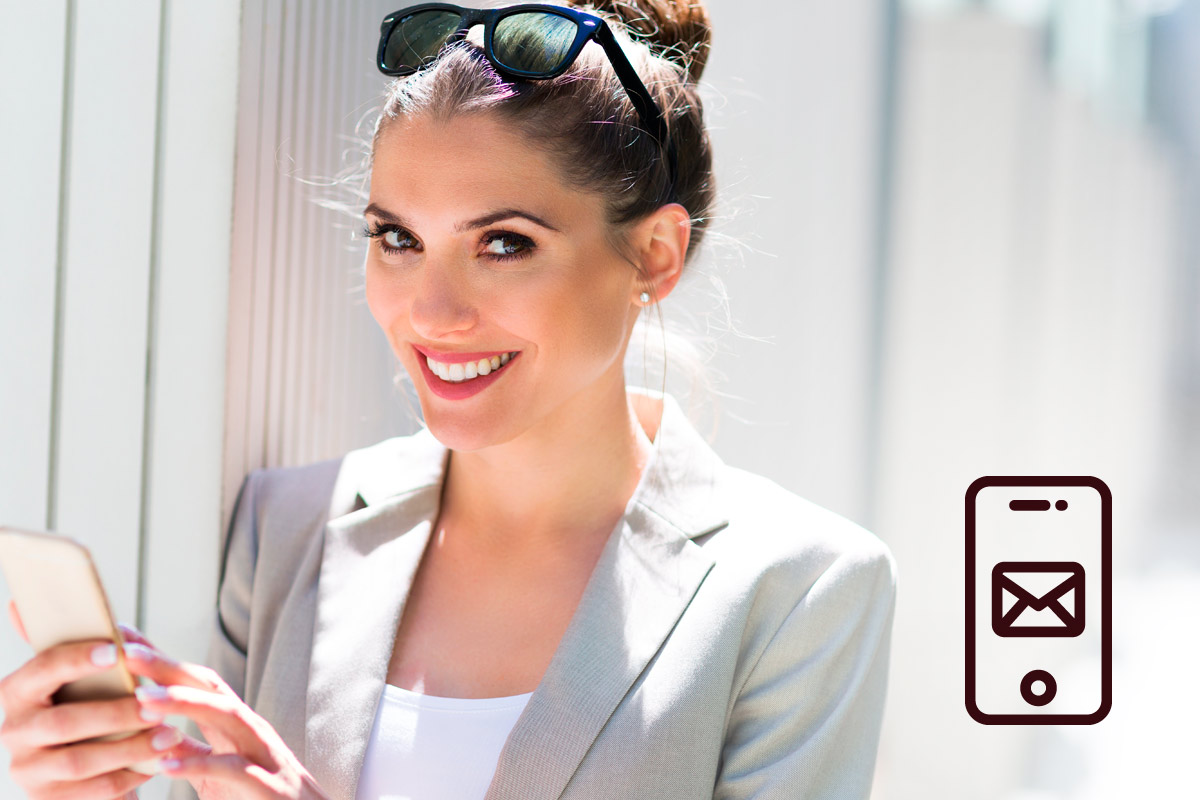 Open Your Email
Look for an email from your insurance broker that includes secure links to download your insurance policies and pink slip.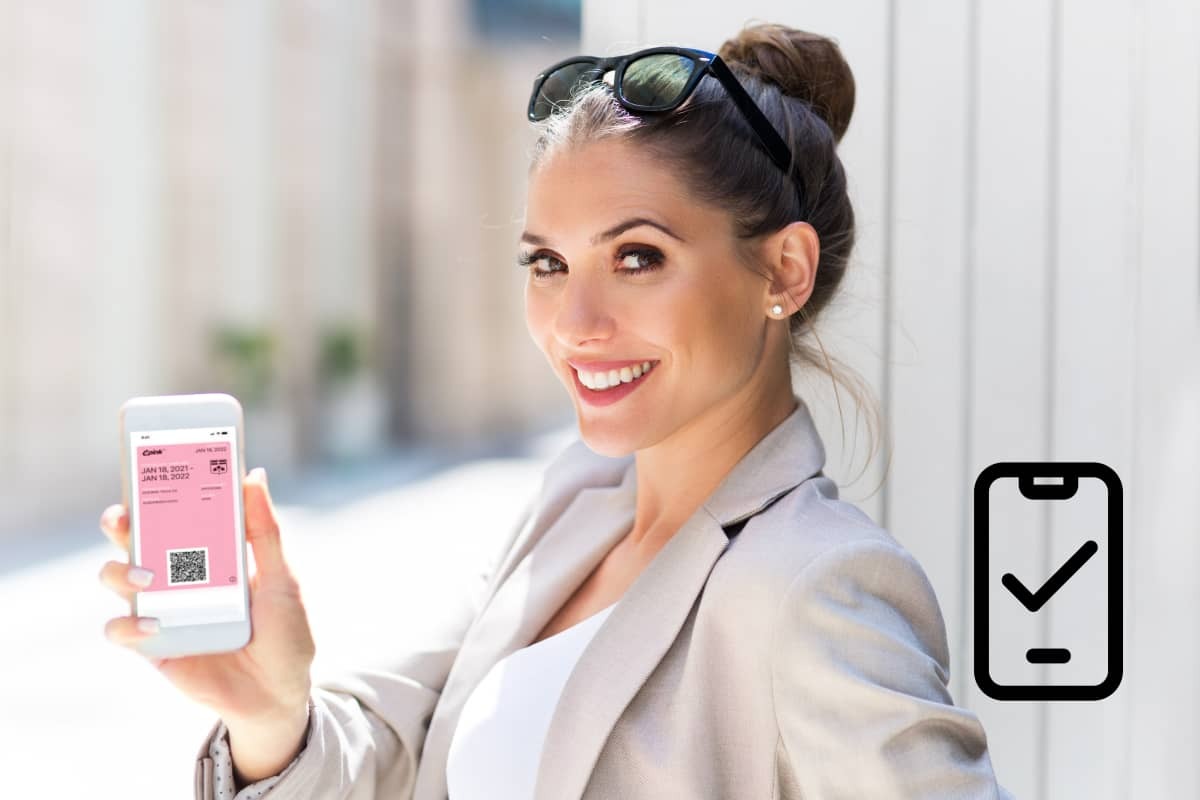 Add to Your Digital Wallet
Save your pink slip directly to the digital wallet on your Apple or Android smartphone for convenient access on the go.
"This is super convenient. So glad insurance finally caught up with the digital age!"

Jason Morrow

Toronto, Ontario

"I love how convenient it is to use ePink™ slips. I always carry my smartphone so my digital pink slip is always there when I need it."

Rob Vasquez

Mississauga, Ontario

"It's such a relief to not keep track of paper documents anymore. Everything I need is stored on my computer or cell phone."

Camille Holland

Oakville, Ontario
Digital Wallet Storage
Whether you're using an Apple or Android-based smartphone, it's easy to store and view your digital pink slip right from your digital wallet app. You can even lock your smartphone screen to prevent other drivers or the police from accessing additional apps or personal information while viewing your digital pink slip.
Apple Wallet

Standard on iPhones running iOS 6 or higher. (Pre-Installed)

---

To Enable iPhone Screen Locking:
1. Turn on Guided Access by going to Settings > General > Accessibility > Guided Access.

2. Select Passcode Settings, enter a passcode and enable Touch ID. On iPhone X, enable Face ID.

3. Tutorial instructions on your screen will tell you how to use Guided Access to lock your screen.

Android Wallet

Pass2U Wallet Available for free in Google Play store.

---

To Enable Screen Locking on Android:
1. Go to your phone's settings and select Screen Pinning or Pin Windows. The location of this setting will depend on the model of phone you have and the version of Android you use. Possible locations are:
• Settings > Security
• Settings > Personal > Security
• Settings > Security & Location
• Settings > Lock Screen & Security

2. Turn on Screen Pinning/Pin Windows and turn on the option to require passcode/unlock pattern before unpinning.

3. Tutorial instructions on your screen will tell you how to use Screen Pinning/Pin Windows to lock your screen.
Frequently Asked Questions
What are ePink™ slips?
ePink™ slips makes it easy to scrap your printed pink slip for a digital one. It's also the perfect solution for digitally accessing all your other auto, home and commercial insurance documents from your computer or tablet.
What kinds of insurance documents?
Any paper document your insurance company sends you, including your pink slips, can be accessed digitally using ePink™ slips.
How do I receive my documents?
Your insurance broker will send you an email with a link to download your pink slips to your digital wallet. You'll also receive secure links to save your policy documents to your computer or tablet.
Can I view my insurance documents without an Internet connection?
Yes, once you download and save your insurance documents to your computer or tablet, you can view them even when you're offline.
Can I still use ePink™ slips if I don't have a smartphone?
Absolutely! You can still request that your insurance broker send your digital insurance documents via email so you can save them to your computer or tablet. However, if you don't have a smartphone, we recommend you keep a paper copy of your pink slip in your vehicle at all times.
Do I have to pay a fee to use ePink™ slips?
No, the service is absolutely free for policyholders. Your insurance broker pays a small fee to give you digital access to your insurance documents with ePink™ slips.
Is it legal to show a digital pink slip instead of a paper one?
Approval for digital auto insurance cards can vary between provinces and territories. Contact your insurance broker for details.
How do I pull up my digital pink slip on my smartphone?
Just open the digital wallet app on your smartphone and click on the pink slip to view it.
Can I share my digital pink slip to someone who borrows my vehicle?
Yes, your digital wallet allows you to share your pink slip with another driver who has a smartphone.
How does ePink™ slips protect my private insurance documents?
ePink™ slips takes two important steps to protect your private insurance documents. First, all ePink™ slips emails containing sensitive policyholder documents are sent with Transport Layer Security (TLS) encryption to prevent identity theft. Second, your digital pink slips are stored in your smartphone's digital wallet app, which features bank-approved security protocols.
Can I lock my personal information to prevent the police or other drivers from accessing it while viewing a digital pink slip on my smartphone?
Yes, you can lock the screen when you pull up your digital pink slip to share with others. This will block call and text notifications from appearing on your screen and restrict access to other apps on your smartphone.
How do I get started using ePink™ slips?
Let your insurance broker know you want to receive your insurance documents digitally using ePink™ slips. He or she will send you a secure email containing your documents for download or storage to your smartphone's digital wallet.
Looking for an insurance broker that uses ePink™ slips?